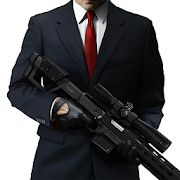 Hitman Sniper 1.7.193827 Unlimited Money
Latest Version:
1.7.193827
Update:
October 04, 2022 (5 months ago)
Download (31.4MB)
Download Hitman Sniper 1.7.193827 (Unlimited Money) for android
Hitman Sniper is one of the most popular shooting games with millions of downloads on the Google Play Store. The appeal of the game not only comes from the name Hitman, but comes from the authenticity of each character's action and gesture. Although the game has been around for quite some time, and there are many other shooting titles on Android, Hitman Sniper is still a name worth playing.