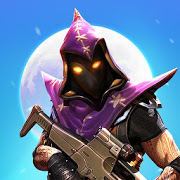 MaskGun apk 2.910 No Mod
Update:
October 04, 2022 (5 months ago)
Download (165.8MB)
Download MaskGun 2.910 (No Mod) for android
MaskGun is a first person shooting game specially designed for mobile devices. It was released by June Gaming and rated 4,2/5 on Google PlayStore at the time of writing this review.
The game is built to work on most Android devices. It is an online multiplayer shooter; with 3D graphics and has many interesting combat modes. You will discover many game modes and maps, and other features in this game.