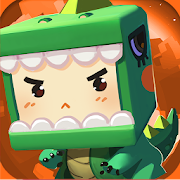 Mini World apk 0.59.13 No
Update:
October 05, 2022 (5 months ago)
Download (955.8Mb)
Download Mini World 0.59.13 (No) for android
If you are a fan of Minecraft, you cannot ignore the Mini World game that is shaking the current adventure game market. This is a free 3D sandbox game genre, where you can freely explore, join an amazing adventure to create your dream world. Moreover, the Mini World Block Art version is one of the few Minecraft-style games that are completely free. Here players are completely free to express their own passion.